Senior members face punishment for accusations against David Yonggi Cho and will seek legal recourse
By Kim Kyu-nam, staff reporter
Yoido Full Gospel Church has suspended or expelled 28 elders for not withdrawing legal accusations against senior pastor David Yonggi Cho, 77.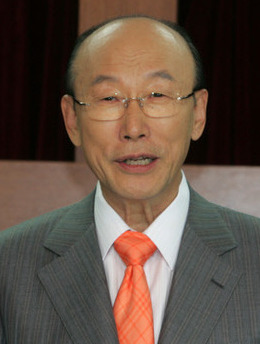 The punishments are a form of retaliation for blowing the whistle on alleged misdeeds by Cho and his son Hee-jun, 48. This comes even as the father faces prosecution for more than US$10 million in breach of trust losses and millions of dollars in taxes evaded, while the son, a onetime Kookmin Ilbo chairman, was placed under court custody in January, which is evidence that the allegations were likely true.
Yoido Full Gospel Church has around one million members and is the biggest Pentecostal Christian congregation in the world. It was founded in 1958 by Cho and his mother Choi Ja-shil, who are both Assemblies of God pastors.
The church announced on Mar. 14 that its committee for the current term had held a meeting where it decided to expel elders Kim Dae-jin, Kim Seok-gyun, and Ha Sang-ok, who led the accusations against Cho in 2011, and suspend the other 25 who took part.
The committee was chaired by senior pastor Lee Young-hoon and made up of 46 other members including representatives of the church steering committee. It passed the disciplinary action by a vote of 36 in favor, nine against, and two abstentions. According to church bylaws, an expulsion is the second strongest disciplinary action after excommunication, stripping the person of all duties within the church for over one year. A suspension strips an individual of duties for six months or more.
After an emergency meeting on Feb. 17, the church announced that it would be taking action if the whistle blowers did not retract their accusations against David Yonggi Cho. On Feb. 28, the Assembly of God of Korea - a church affiliated with Yoido Full Gospel - and the Christian Council of Korea (chaired by Rev. Hong Jae-chul) said that anyone who did not withdraw their accusations against Cho would be dismissed according to church code.
"Obviously, the disciplinary action is wrong," said a church elder who spoke on condition of anonymity. "The elders' accusations were true. It is also wrong procedurally to discipline them for not following the order to withdraw their accusations when it was not an official decision by the church conference."
One elder who was disciplined said they were planning to appeal the decision in terms of church rules and civil law.
Kim Ae-hee, secretary-general of Christian Alliance for Church Reform, said the elders felt compelled to go to prosecutors after the church did not respond when the matter was raised internally.
"What the flock wants is for the prosecutors to investigate the breach of trust charges fairly," Kim said. "Hopefully, Rev. Cho will go along honorably with the investigation without any interference from the church."